Our new interpretations of old Spirituals and soulful songs. recorded live in studio –
straight from the heart, to the heart!
Line-up:
Margrete Grarup, vocals & percussion
Michael Sunding, vocals & piano

!! ORDER THE CD HERE !!
Check out my other albumreleases by scrolling down this page
Follow me on Facebook: Michael Sunding Music
---
"MARGRETE GRARUP & MICHAEL SUNDING, PH PÅ NY"
Margrete Grarup og Michael Sunding har fintunet musikken til Poul Henningsens tekster og fundet plads til en masse begejstring -nyfortolkningerne får saft og kraft, og legesygen frit løb. Udgivelsen markerer også fejringen af PH's 125 års fødselsdag i 2019.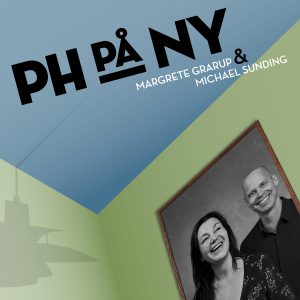 Køb CD
---
"MICHAEL SUNDING, THE MELODIES OF NORDIC CHRISTMAS, FEAT. MADS VINDING"
Nordic Christmas-carols with a gentle jazzy touch.
Long calm journeys in the nordic snowcovered landscapes, a new danish song for when you are gathered around the Christmas-tree and even a cha-cha-cha..!
"ALBUM OF THE WEEK" in DANISH NATIONAL RADIO P8 Jazz!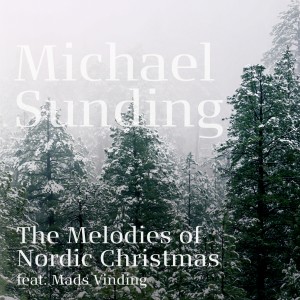 SEE VIDEO (in Danish): Bag om albummet "The Melodies of Nordic Christmas"
SEE VIDEO from the recording session here
_____________________________
"MICHAEL SUNDING, THE MELODIES OF CARL NIELSEN, FEAT. MADS VINDING"
A new melodic jazzy universe with tunes from danish classical composer Carl Nielsen.
"ALBUM OF THE WEEK" in DANISH NATIONAL RADIO P8 Jazz!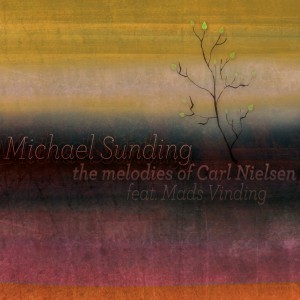 SEE VIDEO from the recording session here
SEE VIDEO (in danish) from DK4 television "Kulturen med Middelboe" talking about the album
REVIEW-QUOTES:
"Elegant and effortless. Everything appears both spontaneous and well thought out at the same time. A unique piece of duo-art". (*****, Kjeld Frandsen, the newspaper Berlingske Tidende)
"It is a really refreshing album, and it is impossible to be in a bad mood when listening. The fine, jazzy arrangements and improvisations are evocative, lyrical, full of light (…) You are surrounded by exellent sound and good vibes from first to last." (Per Rask Madsen, the newspaper Information)
"Respect and elegance characterizes this lovely release (…) with the playfullness of improvisation as the central point" (****, Mikkel Krarup, the newspaper Fyns Stiftstidende)
"The interpretation of Michael Sunding is impressively safe and almost unobtrusive (…) It may be called "Nordic-cool, but it is also "Nordic-hot", and it can be hard to choose a favorite track. This is the way you can play around with the national legacy, if you are really gifted."
(Middelboe, TV-channel DK4)
"A serious danish answer to Jazz in Swedish, the legendary album of Johansson"
(****, Ivan Rod, musicmagazine GAFFA)
Read what the critics wrote in danish at the page REVIEWS
______________________________
"MICHAEL SUNDING SOLO, LIVE AT COPENHAGEN JAZZFESTIVAL"
Piano-pieces and songs, all written and composed by Sunding.
Lyrical melodic piano, groovy fingers and singer-song-writer intensity.
Recorded on one hot night. Everything up close!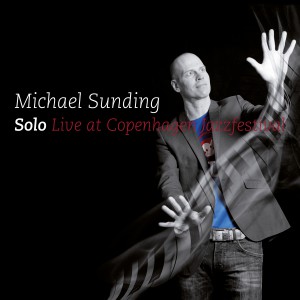 SEE VIDEO: Michael Sunding performing his piano-composition "Sweet dreams" live,
LISTEN to the track "Lovely lovely winters day" here
____________________________
CONTACT INFO Email: mail@michaelsunding.dk